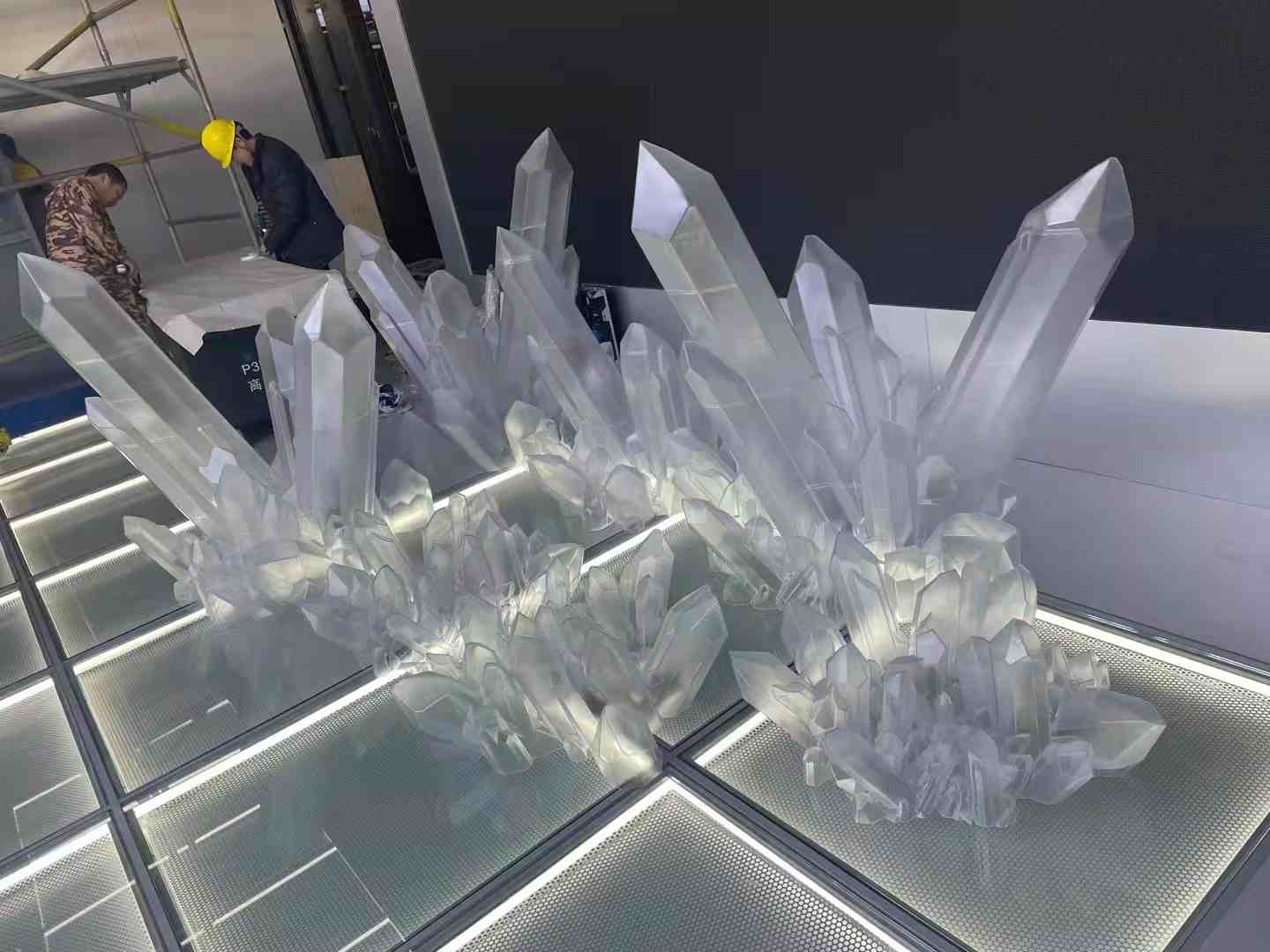 When it comes to SLA 3D printing a number of benefits come to mind. Namely intricate, highly-detailed parts, with excellent finishes. However, most SLA printers are limited by their small construction platform, making it harder to produce large parts, at least at an affordable price. Yet, this does not always have to be the case. Late last year, Chinese manufacturer, SoonSer, launched its upgradedrange of industrial SLA 3D printers, Mars Pro. Available in three different sizes, the large-format printers are notable for their stability, safety, high precision, efficiency and usability and for their remarkable applications.
SoonSer is a leading 3D printing technology company from China, providing a 3D printing one-stop service including R&D, production sales and logistics. Its Mars Pro line is made up of three printers, the Mars Pro-600, Mars Pro-850 and Mars Pro-1600 with the machines differing mostly in size. The smallest, the Mars Pro-600, has a build volume of 600 x 600 x 400mm (~1'11" x 1'11" x 1'3.75"). Meanwhile, the largest, the Mars Pro-1600, can create parts of 1600x800x600mm (5'3" x 2'7.5" x 1'11"), with the Mars Pro-850 between the two. The company also notes that if clients require a larger printing bed, it is possible to build a larger one. This size is not just massive for SLA but also for most 3D printers, as the Mars Pro-1600 actually rivals large-format FDM printers in size while maintain the speed and precision that SLA is known for.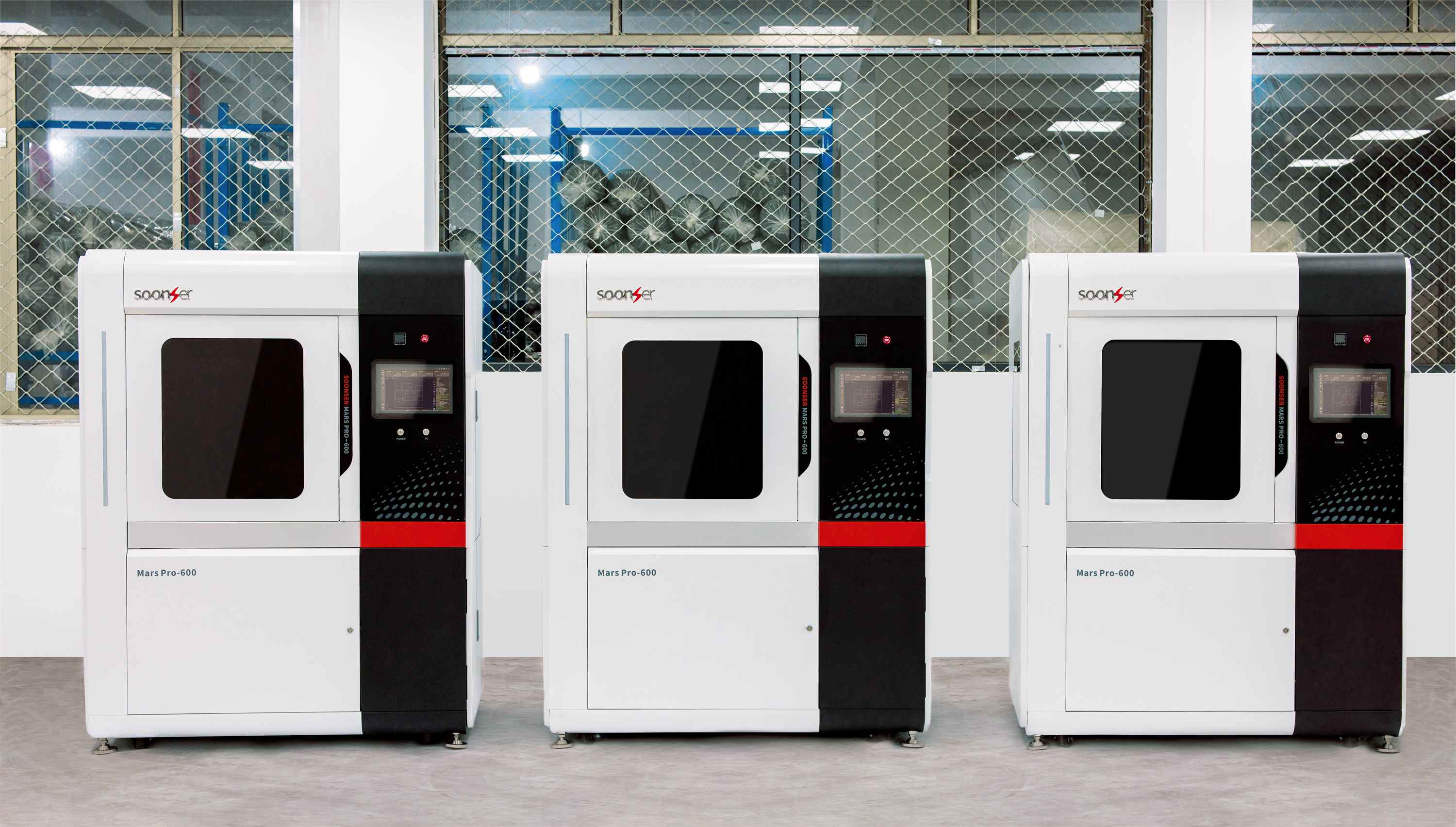 What Can You Expect from the Mars Pro Printers?
Of course, large format printing is one of many benefits of the Mars Pro series. In fact, the printers have been entirely optimized for industrial SLA printing. For example, the system has adopted a distributed and modular design and unlike many other companies, SoonSer chose to adopt a grade 00 marble platform for the movement platform to ensure long-term stability. This is particularly important for industrial applications as greater stability helps to reduce the risk of print failures.
Usability was also key for SoonSer, as they wanted to create machines that were not just effective but also easy to use. This was possible thanks to self-developed controlled software with a concise interface, process parameters, optimization algorithms, automatic recognition of modelsand auto-processing parameters.
The company also ensured that the printers would be capable of both high precision and efficiency with features like the intelligent variable spot system. Thiscomplements the high-speed scanning and scan algorithms for more efficient projects, allowing users to create more complicated parts faster, especially enabling less post-processing and faster curing to have both speed and large-format printing in one machine. Additionally, the machines boast both a high precision calibration system to improve printing accuracy and a high precision liquid level sensor, combining to make an easier printing experience as well as accurate details on parts, a crucial component in SLA printing in particular.
Last but not least, one factor that certainly distinguishes the system from many others is that it has an open material system. SoonSer points especially to the importance of diversified resins, Victor Yang, Marketing Director of SoonSer, commented in particular that, "SLA parts have the highest resolution and accuracy, the sharpest details, and the smoothest surface finishes of all 3D printing technologies, but the main benefit of SLA lies in its versatile resins. For example, the lotus lampwas 3D printed by SoonSer Mars Pro. The complex geometricalshape was elegant and beautiful with 3D printing. The outstanding resin named 9001 required shorter part finishing timeand waseasier for post-curing."In terms of other resins available through SoonSer, there is a wide variety, allowing for resins with high level of toughness or transparency or high temperature resistance and more.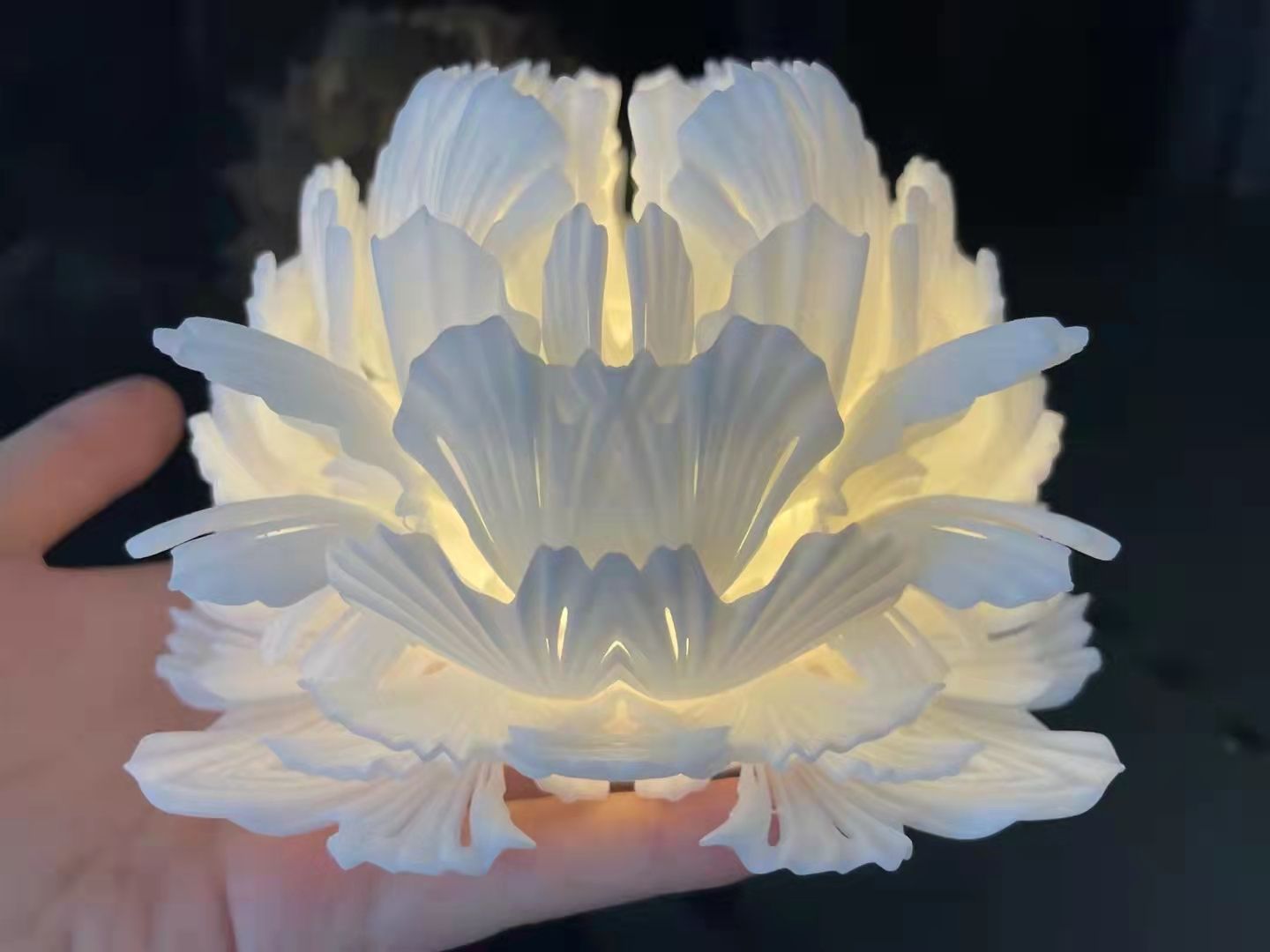 Large-Format SLA Applications
The Mars Pro 3D printers enable a lot of different applications, from design to healthcare. But what is particularly interesting with the series is that it gives the ability to produce large parts, allowing for some spectacular applications. A perfect example is the two 3D printed mountains, one at Shaoxing University and the other at China University of Mining and Technology. At respectively, 6000 x 2500 x 8500mm and 6000 x 2500 x 1500 mm, the mountains are perfect examples of what exactly the Mars Pro range is capable of, highlighting the importance of large-format SLA printing as well as the speed of the printers.
In the case of the artificial mountain from Shaoxing University in particular, it needed to be displayed indoors and tailor-made, making 3D printing the perfect solution for the university's needs. A Mars Pro 3D printer from SoonSer was chosen for the job because the company was able to provide a complete 3D printing solution from design to post-processing. The mountain itself was printed in only 5 days with post-processing taking another 15. One necessary feature was that the mountain could be rotated at any angle from 45° to 75°, allowing for greater ease of transport especially when moving through doors.Ultimately, SoonSer found that the Mars Pro printer enabled a 30-50% improvement in printing efficiency. And it seems sure that creating such an accurate, large part could only be possible due to the unique combination of SLA technology and large-format printing.
If you want to learn more about the Mars Pro line or about the application cases for large-format SLA 3D printing, please visit SoonSer's websiteHERE. Additionally,SoonSer is looking for global dealer, anyone who isinterested in becoming one can contact the company.
(Editor's note: the above article was published at www.3dnatives.com.en, and the link is :https://www.3dnatives.com/en/mars-pro-industrial-3d-printer-large-format-sla-printing-090220224/)