Visual communication played an important role in retail industry advertising. This is also why retail brand constantly update their display window. A retail brand can successfully attract potential customers through unique display item. To realize this strategy, 3D printing technology is critical in terms of time saving and deliverables' practicability.
Crocs, the famous Hong Kong luxury sandal brand, recently used SLA 3D printing technology to print a batch of 1.2-meter-long beach sandal models to display in its flagship store to support its summer promotion event.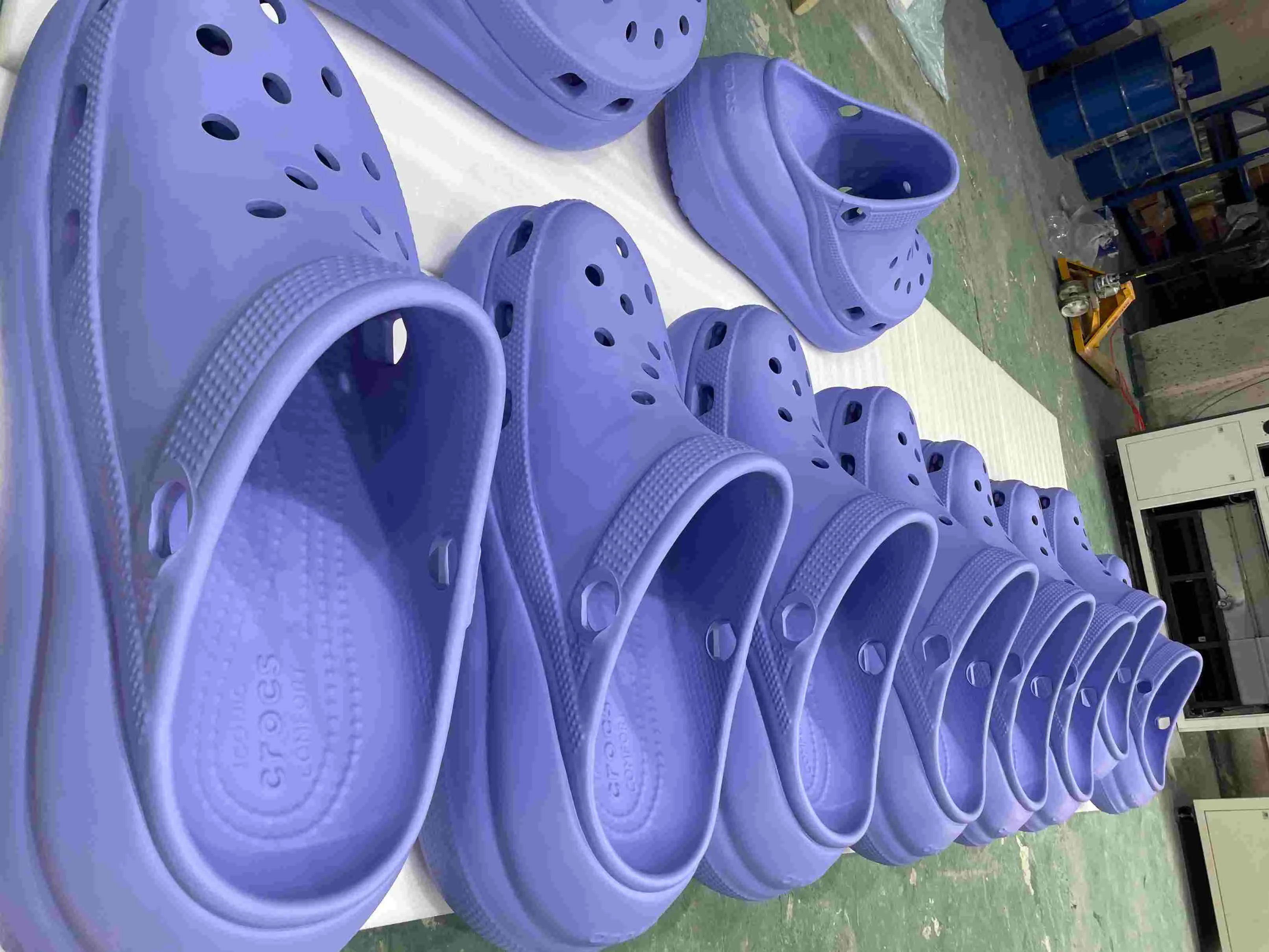 11 extra-large sandals were printed using SoonSer Mars Pro 600 with 9001 high performance material. The sandal size is approximately 1200*484*600mm upon assembled. 3D printing engineers split up the sandal model into 7 interdependent pieces as picture shown below. With SoonSer Mars Pro 600 accuracy up to±0.1mm, all parts can be easily assembled while ensuring the printed part maintained its dynamic features. The project uses 3 days to print out 11 sets of sandals, and post-process (sanding, coloring, polishing and assembling) took approximately 4 days to complete.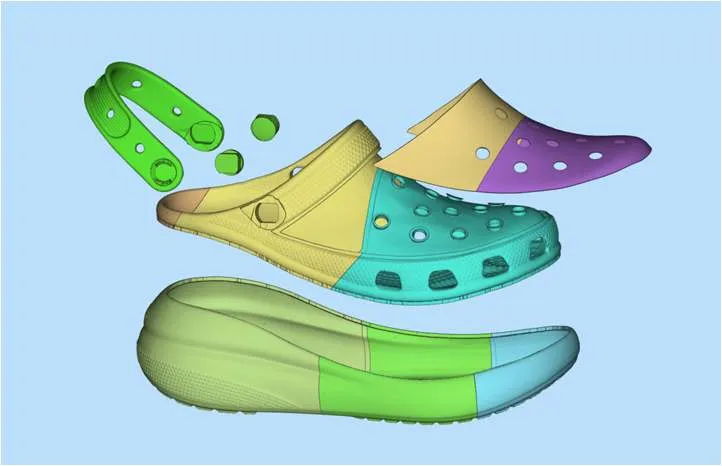 If the extra-large sandal was produced using traditional method, the cost would be higher and time consuming. Due to that reason, large format 3D printer became an important manufacturing asset for advertising industry to produce small batch advertising items.