The SoonSer industrial 3D printers are perfect for building large prototypes or many prototypes in one build.
A biotech company located in Nanjing is focus on the research and treatment of complex illness, such as cancer or HIV. It is important for the sale representative to communicate with doctors or patients about how the illness develops. They required a tailor-made model to display the HIV virus infection process, which would help doctors or patients to understand the treatment mechanism. Creating display model requires incredible creativity, imagination, and precision. That's where SoonSer SLA 3D printer come into play. Please check the below video to see how SoonSer Industrial 3D printer to create a HIV infection mechanism model?
The second prototyping application of SoonSer Industrial 3D printers showcases the Mars Pro's railway model 3D printing potential, with an accurate recreation of the autonomous 'Yunba' Sky Shuttle being built in China. Featuring windows made from transparent resin S-CL7001, and a steel tube-reinforced structure, the scale model train was first produced in smaller parts, before being polished, assembled and painted. It only took 5 days to complete the whole project and it was high precision—even the smallest details were visible. Please check the below video to see how Yunba Sky Shuttle is being made by SoonSer SLA 3D printers Mars Pro?
In addition, SoonSer industrial 3D printer Mars Pro printed a multicolored production line model with intricate details over seven days, which could be used to precisely highlight different areas of an industrial workflow. The production line model consists of over 65 parts, all of which were created using stereolithography (SLA) 3D printing technology. SoonSer Resin 3D printers bring high-resolution for the models. Even the smallest prints have a high level of detail.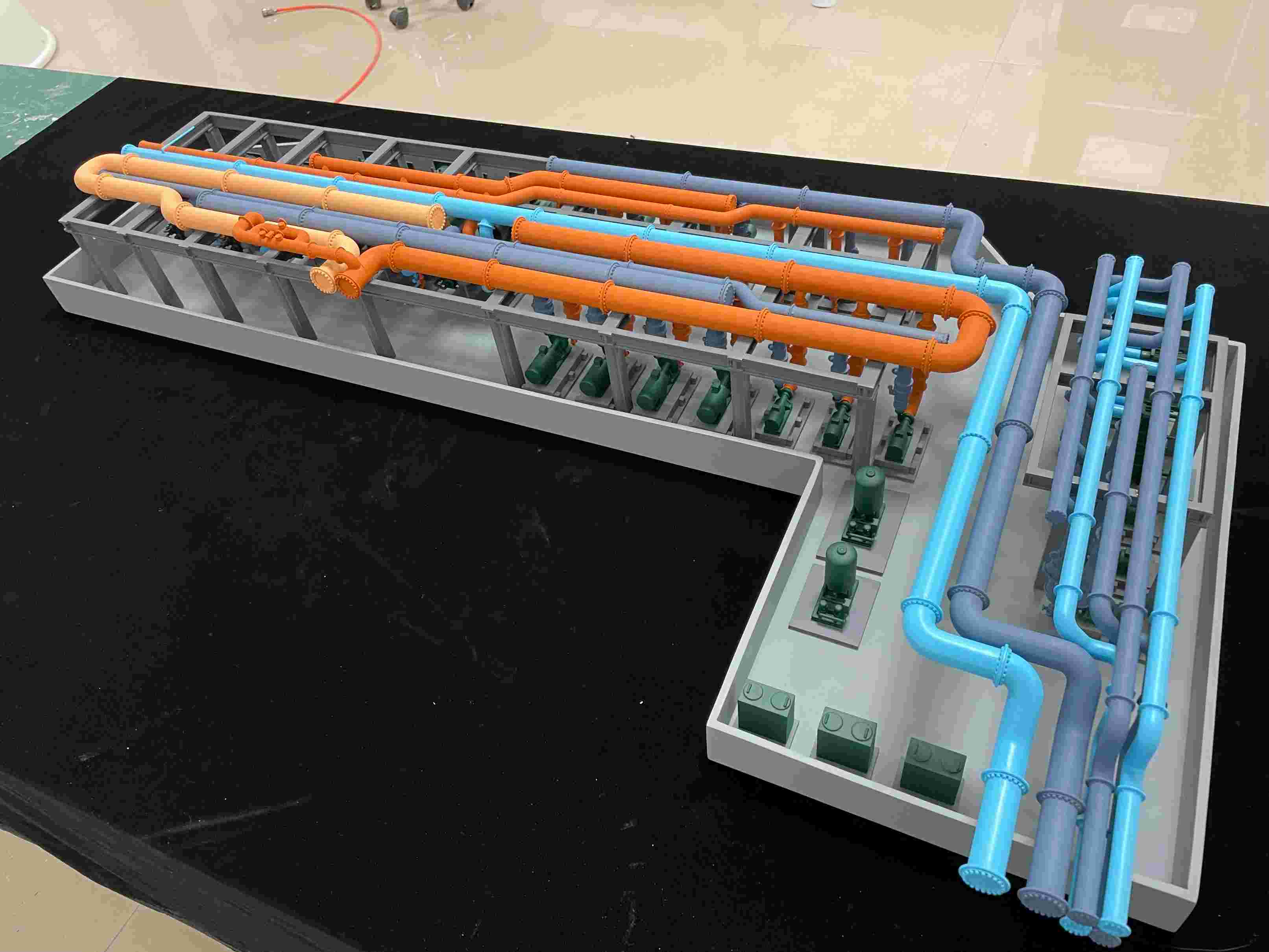 Last but not the least, why are demanding industries such as medical industry and manufacturing choosing the SoonSer SLA 3D printer for rapid prototyping?
- Outstanding part accuracy - crisp detail and exceptionally smooth surface finish
- High efficiency – 30%-50% improvement in printing efficiency
- Leading technology - reliable, stable performance
For more details about SoonSer 3D printer, please feel free to contact us.