Large format 3D printing is not only useful for printing functional prototypes, but also for large and complex parts such as furniture, statues and more.
Recently, SoonSer industrial 3D printer Mars Pro printed large artificial mountains for famous universities, which are China University of Mining and Technology and Shaoxing University , demonstrated its prowess at the large format printing.
China University of Mining and Technolog, a famous technology university located in Beijing, has completed an artificial mountain by incorporating SoonSer industrial 3d printer Mars Pro. Spanning 6,000 x 2,500 x 1,500 mm, which means that has the height of four normal people and the arm span of five, the mountain was printed on the Mars pro in resin, FRP, and aluminum alloy materials.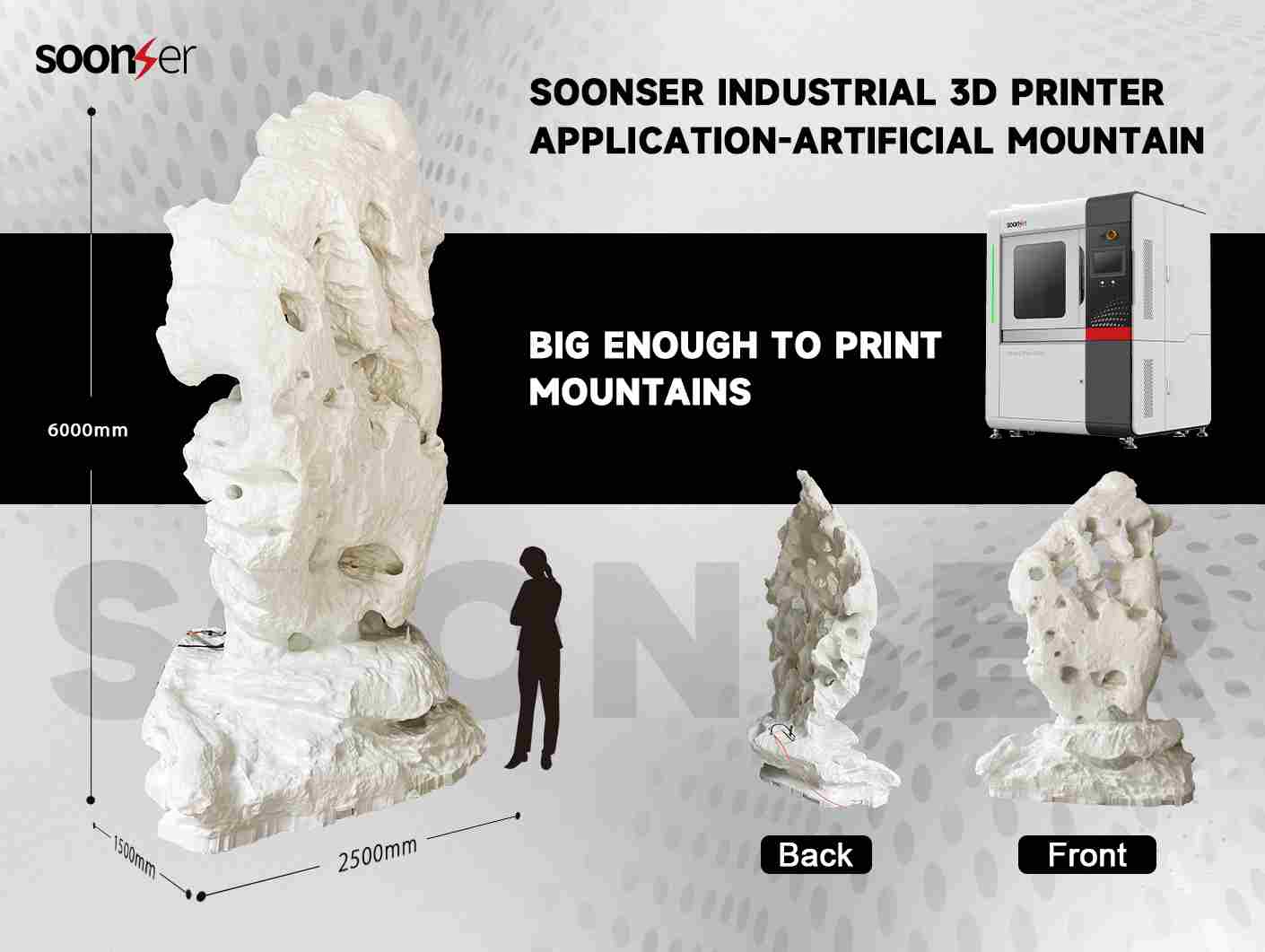 The Artificial Mountain Printed for China University of Mining and Technolog
At October 13th, SoonSer Mars Pro printed the other artificial mountain for Shaoxing University. The printing part only took 48 hours to build while the whole project took 20 days to finish, and the artificial mountain measures 6000x2500x850mm. The printed parts are dimensionally accurate, with exceptional sidewalls and crisp feature resolution. Quality parts results in a reduction of finishing time by up to 50%, saving time and costs. For more detail about the case, please see the below video :
For more information about SoonSer Mars Pro, please feel free to contact us.